Herb&Fish is the representative design of Arky Home Series.
In 2015 we launched Herb&Fish Connect. on Kickstarter.
In 2016 we launched BoardPass Bag on Kickstarter.
Now we're back with "Herb&Rich Connect."
Inspired by the "Treasure Bowl" tale and with the integration of smart technology, "Herb & Rich" is a fun LED lighting, planting and coin-saving system that is specifically designed to bring you joy and fortune.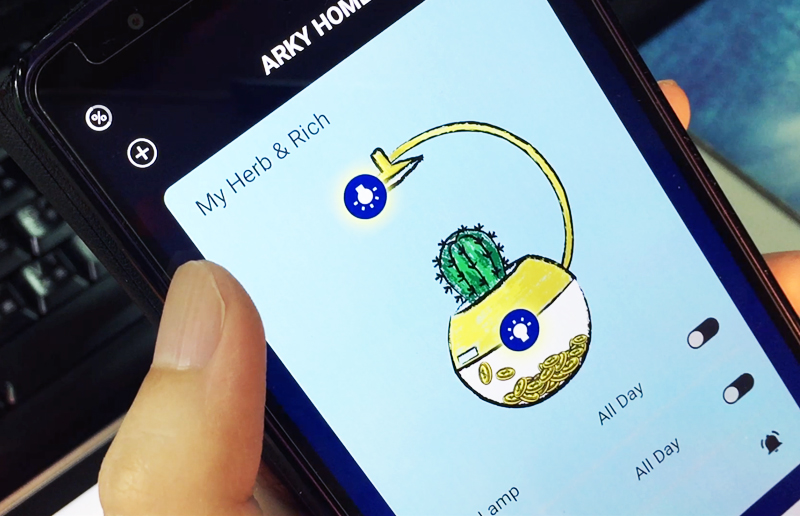 With a metallic lamp base, "treasure bowl"-like piggy bank at the bottom and bonsai at the top as well as round design that reflects Taichi in the Chinese culture, "Herb & Rich" is USB-powered and comes with a smart iOS/Android app for you to control the lighting while having fun with its coin-activated fortune cookie game.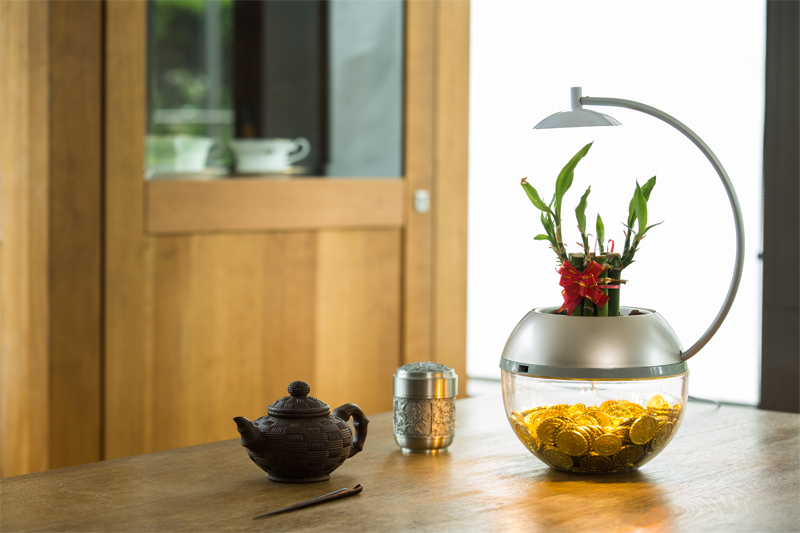 Features
The Design of  "Circle"
USB Input
Plants & Smart-Controlled LED Lights- Bringing Green to Your Environment
Treasure-Bowl Piggy Bank With Digital Fortune Cookies— Teaching Your Children Good Saving Habits
Tip box
Timeline
-2017-
Jun – Kickstarter campaign prep
Jul – Kickstarter campaign launch
Sep – Original base model manufacturing optimization
Oct/Nov – Coin sensor module development
Nov/Jan 2018 – App usability testing
-2018-
Jan – Sensor connectivity integration closed testing
Feb – Lunar New Year Festival
Mar – Sample production
Apr – Scale production
May – Mass production
Aug – Quality control, packaging, and preparation for shipment
Sep – Off for shipment!
So let Herb&Rich CONNECT be a part of your life, and support us on Kickstarter from August 8th, 2017!
Contact Information